Canada and the United States consistently rank as two of the best countries in the world—and they are among the top countries for quality of life. Study in one of these two countries and you will receive an internationally recognized education from some of the top educators and academic institutions in the world.
What are the benefits for international students studying in North America? Many! Whether you choose to study in one of the large and vibrant cities, or settle for a small campus in a warm and welcoming community, your experience will be one that will shape your life.
It may lead to a career and a future in North America or better career prospects at home. At the very least, it will give you access to our four beautiful seasons, wide-open spaces, abundant wildlife, multicultural diversity, a clean environment, and an incredible quality of life. Discover the Canadian and American differences. International students are welcome to study in Canada and the United States. There are a variety of higher education (post-secondary) institutions in both Canada and the United States. These include colleges, technical and applied arts & science schools, and universities. Colleges often grant certificates, diplomas, and associate degrees, whereas universities, which are typically more research-intensive, grant both undergraduate and postgraduate degrees, including the bachelor's and master's degrees.
Achieving an undergraduate degree in either Canada or the United States takes anywhere between three to four years to complete depending on the program and the university. A postgraduate degree takes between one to three years to complete, depending on the type of postgraduate degree you plan to earn.
There are slight differences in the educational system between Canada and the United States, or even province to province or state or state as higher education institutions in Canada are managed by their respective provincial governments.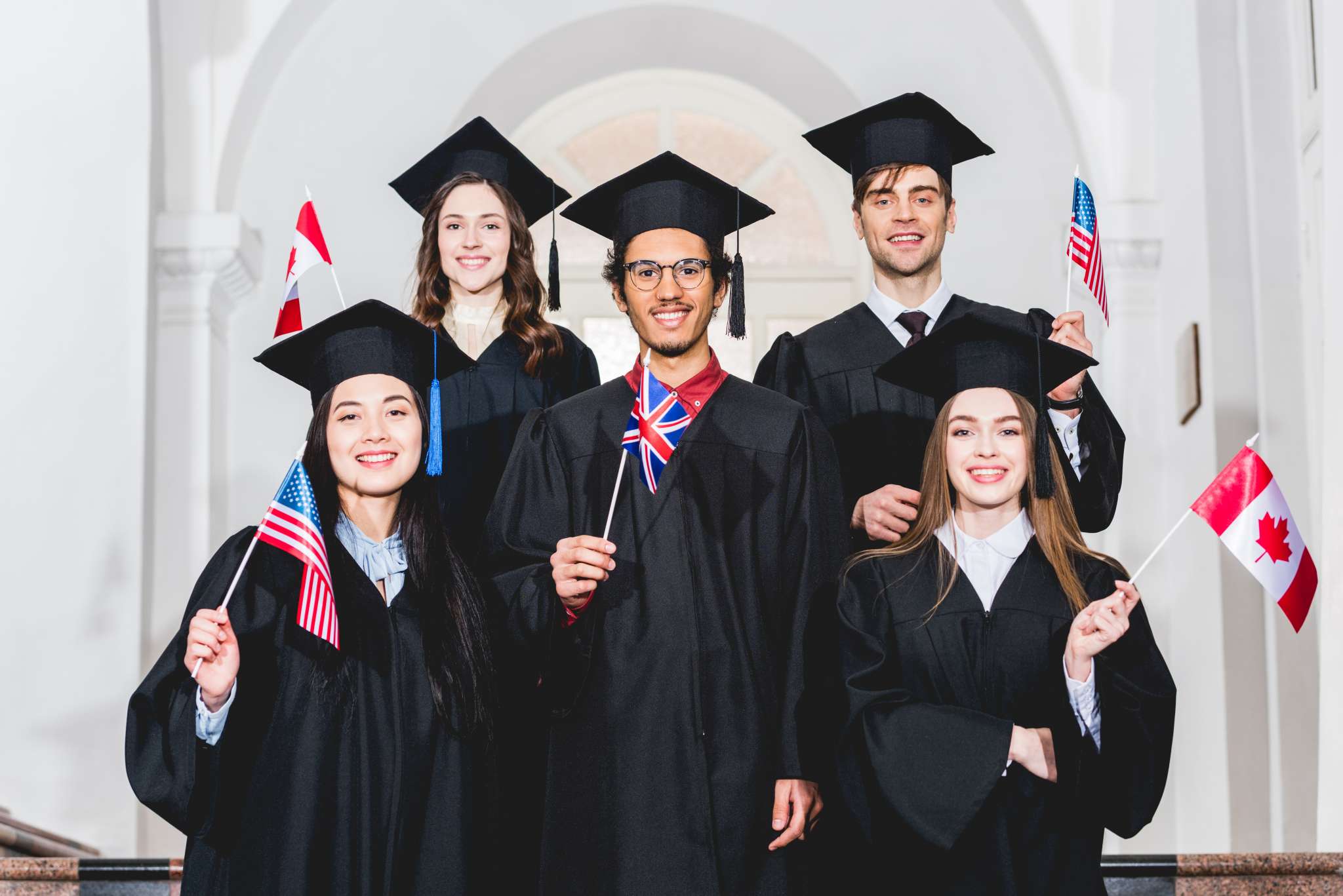 Living The Canadian/American Dream. A Step Forward Plan For Your Life and Career
Education and Career Counseling
College Education in Canada and the United States (2-4 years college programs)
Work Experience (through valid work permit)
Obtaining Permanent Residency in Canada
Living Your Dream in Canada or the United States (getting a driver's license, buying car and house)
Becoming a Canadian or American Citizen
Canada is a warm, hospitable and tolerant country in the world with a population of 37 million people. Canada is the second-largest country in the world, covering the northern half of North America with the exception of Alaska. Canada and the United States are dream destinations for many people in the world because of their strong economies, higher standards of living, safety, affordability, healthcare, and quality education systems.
Canada consistently ranks as one of the best countries in the world because of its education and lifestyle standards. North America is home to top international universities where students come from across the world to pursue their dream of quality higher education. The inbound students come to North America from across the world and enrich the diversity of both Canada and the United States.
Immigration is woven into the fabric of Canadian culture. Immigrants play an important role in the diversity and economic growth of the country. Getting quality higher education and becoming a Canadian or American citizen is a dream of millions of people around the world. This dream can be materialized with our guidance and taking appropriate steps. It is a great opportunity for youth because this is a perfect time when they can get quality education, build their careers, and pursue their citizenship dreams.
Our team of experts will help you step forward in your career and life by counselling you based on your interests and life goals.
We help students in finding the right program which matches their career aspirations and goals. We help them in their visa applications and traveling from their home country to their destination in Canada or the United States. We encourage international students to pursue their careers in the North American market. We facilitate their work visas through our affiliates in Canada and the United States and coordinate with their employers to ensure smooth transition.
We encourage students to work at least 1 to 2 years in their relevant country after completing their degrees or diplomas, which gives them North American education and work experience.
It is easier for international students to get permanent residence in Canada after completing their education and relevant work experience before leading to their Canadian citizenship. We stay connected with our clients and help them ensure they will get the right guidance as per their unique requirements.
We also facilitate our clients with Family Reunification through our affiliates, which is one of the most important pillars of IRCC's immigration program. Canadian immigration policy and legislation have a long tradition of supporting family reunification, which permits both recent immigrants and long-established Canadians to be reunited with members of their family. Whether you choose Canada or the United States, we will guide you through it all!