The situation surrounding COVID-19 has permanently altered the landscape for corporate organizations across the spectrum. Companies are facing new and unforeseen challenges which must be dealt with creative solutions and innovative implementation strategies.
Training and retraining employees has become indispensable for companies in realigning business objectives, as well as equipping individuals and teams with the necessary tools and resources to flourish in a post-pandemic world. While the demand for high-quality online training has been growing over the past two decades, this trend has sharply accelerated since the coronavirus outbreak, especially towards remote learning.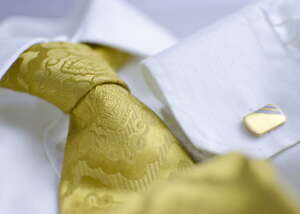 The marketplace has a wide variety of available training programs and new programs are coming to the market every day. However, vetting these programs and instructors to find the right matches can be an arduous and time-consuming exercise. Organizations are often forced to divert resources from other critical areas of their business operations to search for appropriate training programs and places. Others are often forced to resort to providing in-house training which begets its own challenges.
Our partner universities and colleges are constantly scanning the marketplace for new programs and trainings, while our partner companies and agencies are constantly in the need for these training programs. Having this inside view, we are able to work closely with academic institutions and help connect our clients providing services with those seeking them. We work closely with stakeholders and aim to analyze the vast options available to select appropriate training programs that best meet the needs of our clients. Our partner universities and colleges offer the best in-class and online training programs delivered by leading instructions, many of them known as the best thought and industry leaders in the world.
In today's business environment, organizations are searching for ways to enhance efficiency and productivity of their employees. Higher education institutions are best suited to deliver these trainings. Our corporate training workshops provide innovative training solutions for what companies need today to step forward tomorrow. We offer training in a variety of areas including: Business Management, Digital Transformation, Communication, Computer Science and Software, Finance, and Leadership.
Our goal is to provide organizations with the skills and resources they need to succeed in their businesses. Investing in the learning and development of employees is arguably the best investment to be made by companies. Tailor made and cost effective corporate training programs create opportunities for companies to grow, meet their changing needs, and prepare their workforce for the 21st century.
Get In Touch For A Corporate Training: